JANESCE RE-ENERGISING TINCTURE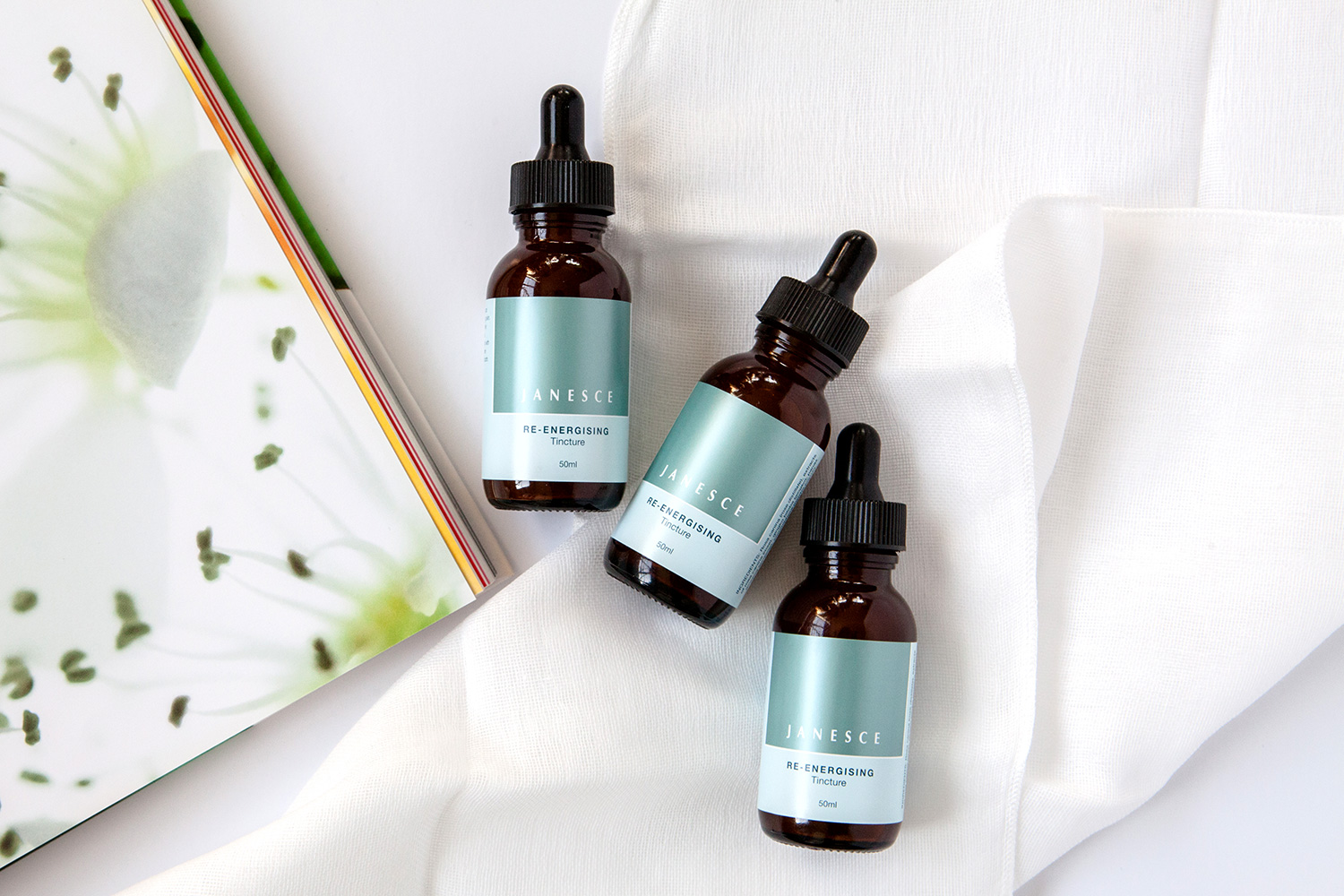 Part of the Janesce philosophy is giving you the knowledge and inspiration to create facial blends that are best suited to your clients. For this reason we love the Janesce Base Mask as it is designed to allow the therapist to then add the tincture she feels in most appropriate, giving each treatment the ability to be personalised.
Our passion is to keep inspiring you on the journey of creating a beautiful and sensual experience for your clients and we have a new tincture to do just that!
The Re-Energising Tincture – Created for clients approaching their forties and beyond. Designed to bring vitality and balance to the skin. Supports the hydration and micro circulation of the skin and has antioxidant, phytoestrogenic and anti-inflammatory properties as well.
Contains rose, gingko, ginseng, myrrh, chamomile, viola, lavender and marshmallow.