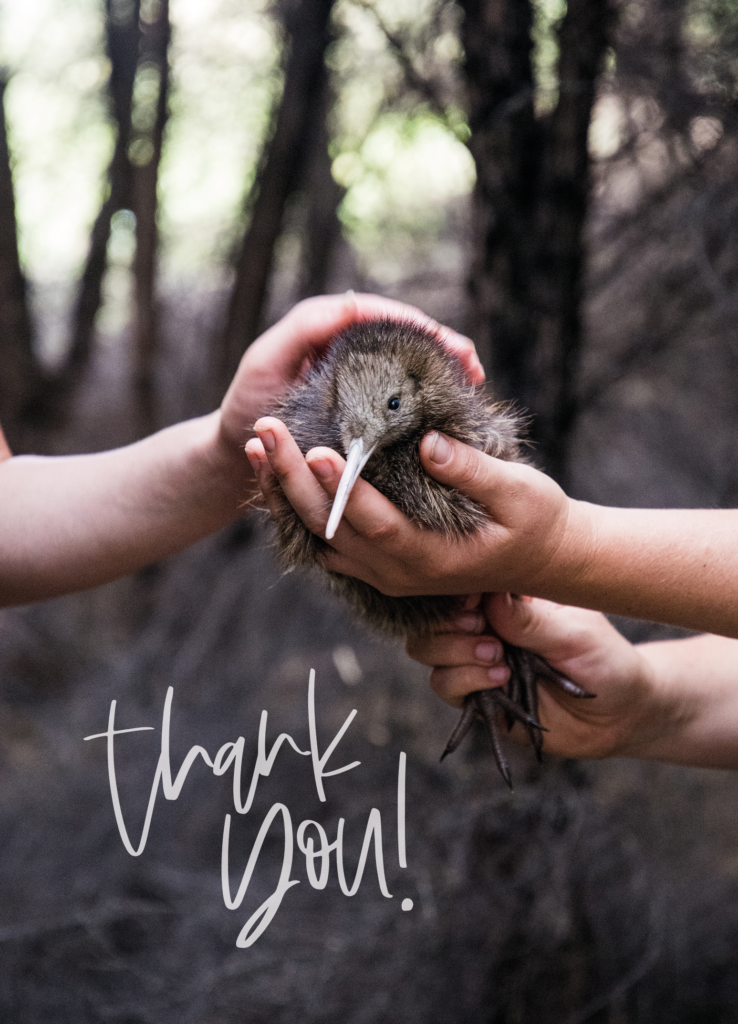 Meri Kirihimete
Thank you so much for supporting us throughout 2020.
We know that this year has been incredibly hard for so many of you, and we truly appreciate your commitment to being part of The Janine Tait Group family.
This year we have donated our Christmas Gift Fund to the Ōtanewainuku Kiwi Trust. They are a community-based conservation trust that works tirelessly to protect the North Island brown kiwi in the pristine Ōtanewainuku Forest, located just south of Tauranga.
Throughout the year volunteers from ŌKT visit local schools to teach children about the importance of protecting our native wildlife and forests. This is incredibly important work and we are so honoured to be able to support this cause.
We started to support the Ōtanewainuku Kiwi Trust with the release of our Bestow The Graces products earlier in 2020 and look forward to continuing this important relationship year after year.
Janine, Jenny, Hollie, Robyn, Hapi & Kevin
Learn more about the Ōtanewainuku Kiwi Trust here.