Jemma Moran Shares how it Feels to be Beauty Therapist of the Year
---
The Janesce and Bestow community beams with pride when one of our own gets recognised for outstanding work. We were thrilled last month when Slow Beauty enthusiast, Jemma Moran, took home the Beauty Therapist of the Year award at the New Zealand Beauty Association Red Carpet awards.
After years of working in skincare clinics overseas, Jemma returned home to Dunedin in 2011, husband and baby girl in tow. She set up a home-based clinic, Skin Health Studio, and is quickly becoming a sought-after beauty therapist for her specialised work with skin disorders.
Applying for – and winning – Therapist of the Year has meant so much to Jemma, who applies her dermo-nutrition knowledge to a wide range of clients. We got in touch with Jemma to hear about how it felt to be the night's big winner.
A Little Background on Jemma
Jemma has always enjoyed the challenge that comes with healing disordered skin. She pursued this passion in the UK where her mentor, Donna Glazer, taught her about the connection between nutrition and skin health. Back in New Zealand, Jemma built upon this foundation by training with Janine Tait, who deepened her understand of working from within to get to the root of the problem.
Jemma was still a 'machinery type' therapist before meeting Janine, but once she discovered Janesce and Bestow she became an official Slow Beauty convert.
Entering New Zealand Beauty Therapist of the Year Awards
With her clinic still growing, Jemma knew that winning the title of Beauty Therapist of the Year would give her exposure within the local community and help build up her reputation. But she was also motivated by the desire to shine the spotlight on correcting skin disorders – an area that she feels gets overshadowed by more mainstream beauty practices.
"I am passionate about corrective skin work," Jemma explains, "and I want people who are suffering to know where to turn."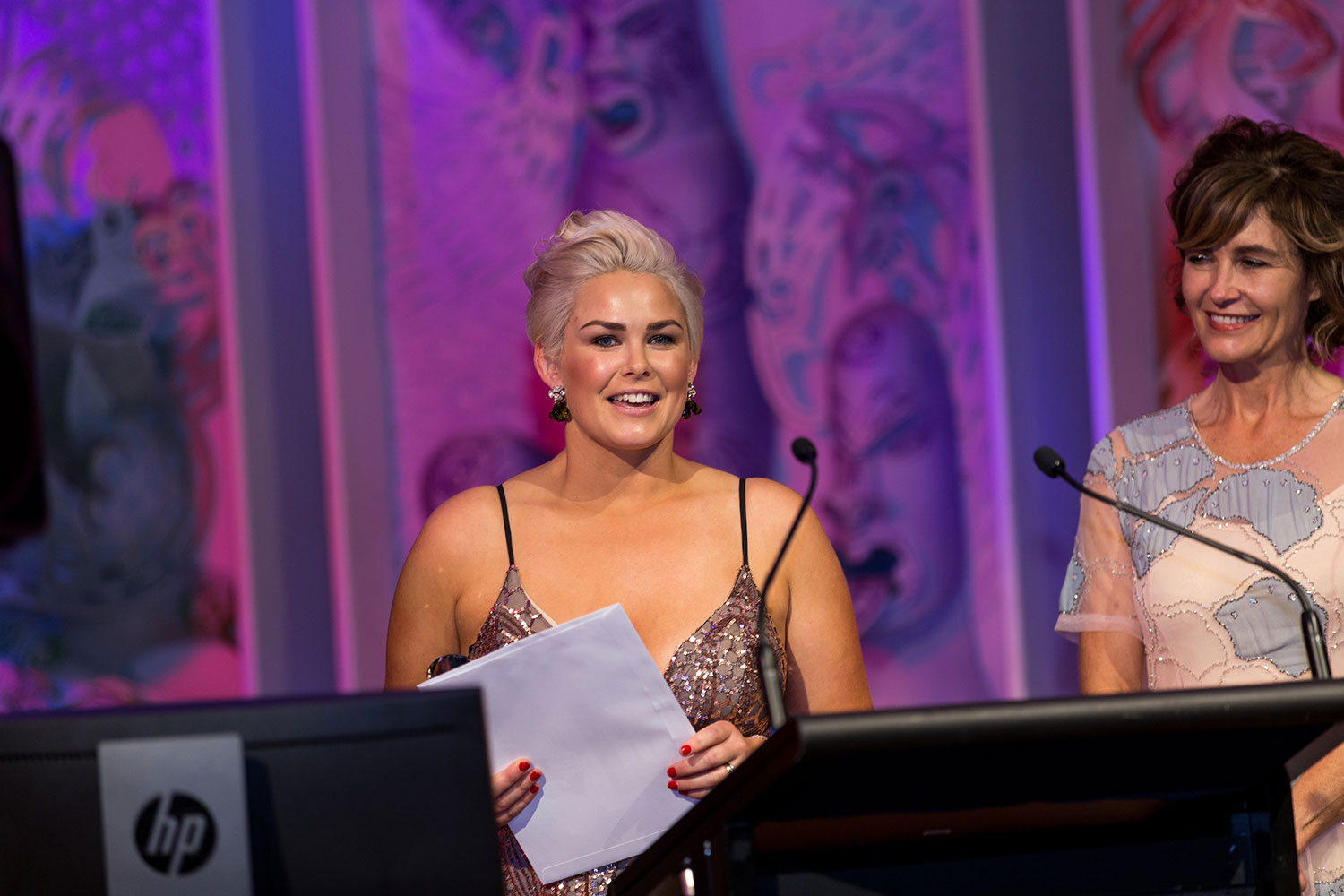 Jemma's Exceptional Case Studies
A prominent part of her application, Jemma's three distinct case studies caught the judges' attention. She described her treatment of a twelve-year-old boy suffering from eczema; a seventeen-year-old girl with severe acne; and a thirty-five-year-old woman plagued with post-trauma pigmentation, sun damage and a hormonal pigmentation called chloasma. Not your average trio of beauty clients, these diverse examples demonstrated Jemma's ability to holistically heal skin across age groups and genders, helping her bring home the evening's most prestigious award.
A Lesson in Confidence
Applying for this award gave Jemma an opportunity to reflect on her decade-and-a-half of work experience – her challenges, success stories and personal style – and come to an important realisation: "I actually know what I am talking about!"
The application process alone instilled a newfound confidence in herself – and that was before she even won!
Jemma is an upfront and direct therapist, two cornerstone traits that she came to realise are vital for getting results. By being direct, Jemma's clients understand the commitment needed to sustain dietary and lifestyle changes alongside a new skincare routine. She likens her treatments to a prescription: she is not meeting a sales quota, but rather is diagnosing skin and prescribing effective, individualised treatment.
A Holistic Focus Using Dermo-Nutrition
Jemma's deep understanding and use of dermo-nutrition impressed the judges. As a Slow Beauty advocate, Jemma works holistically and appreciates that treating disordered skin requires a topical-meets-internal approach. Jemma credits Bestow Beauty with playing a big role in her practice and, notably, all three of her case study clients benefited from the skin-strengthening nutrients in the Bestow internals range.
Jemma also swears by Janesce skincare: for severely problematic skin conditions, such as acute acne and eczema, there's nothing better than Janesce's organic, plant-based products to heal and repair the skin.
A Magical Evening
In speaking about the New Zealand Beauty Association Red Carpet awards, Jemma recounts a magical evening: "everyone was dressed to the nines, we got to walk on the Red Carpet, it was very special. The award means so much to me – treating skin is my life."
As a working woman running her own clinic as well as a household with a husband and two little kids, Jemma's life is certainly busy. To get recognised by her industry was a reminder that all her hard work is worthwhile. In fact, winning Beauty Therapist of the Year has given Jemma a boost to continue to push her own boundaries and further her business and career.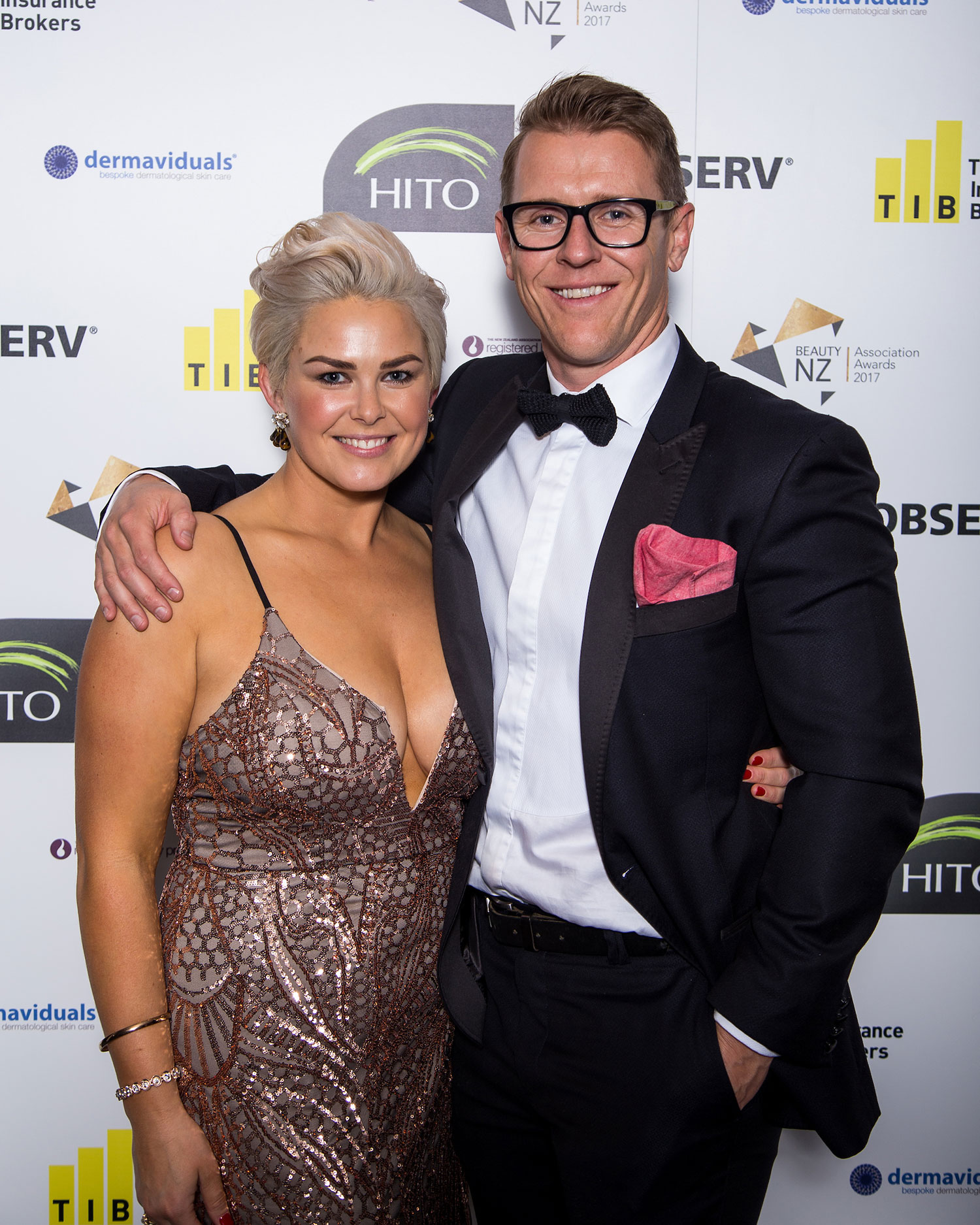 That Winning Feeling
Just being nominated is exciting enough, so how does it feel to be the night's big winner? Jemma explains: "my heart was jumping out of my chest!" Friends and family joined her at the awards night and she admits to feeling nervous about letting them down. When her name was called out, she was overwhelmed with emotion and rendered nearly speechless.
Using Her Influence Within the Beauty Therapy Community
Jemma wants to use her new title of Beauty Therapist of the Year to educate clients, helping them learn to look after their skin. She wants to challenge people's perceptions of the beauty therapy industry and teach them that whether you are young or old, male or female, beauty therapists are there to help, repair and nurture. Jemma is optimistic that her win will help people embrace the Slow Beauty movement and seek out therapists dedicated to taking care of the skin holistically.