Simone Rose Case Study | Louisa
---
Simone Rose offers botanical skin therapy and holistic skincare coaching from her tranquil salon in Birkdale, Auckland – Simone Rose Organic Face and Body. She delves deep into her clients' diet and lifestyle to get to the root of their skin conditions, healing them from within. Bestow Beauty plays an important role in her holistic approach, giving Simone the tools to supplement topical products and lifestyle adjustments with powerful skin nutrition remedies. 
Here is an inspiring case-study of transformation that came about from Simone working closely and compassionately with a client who was struggling with acne.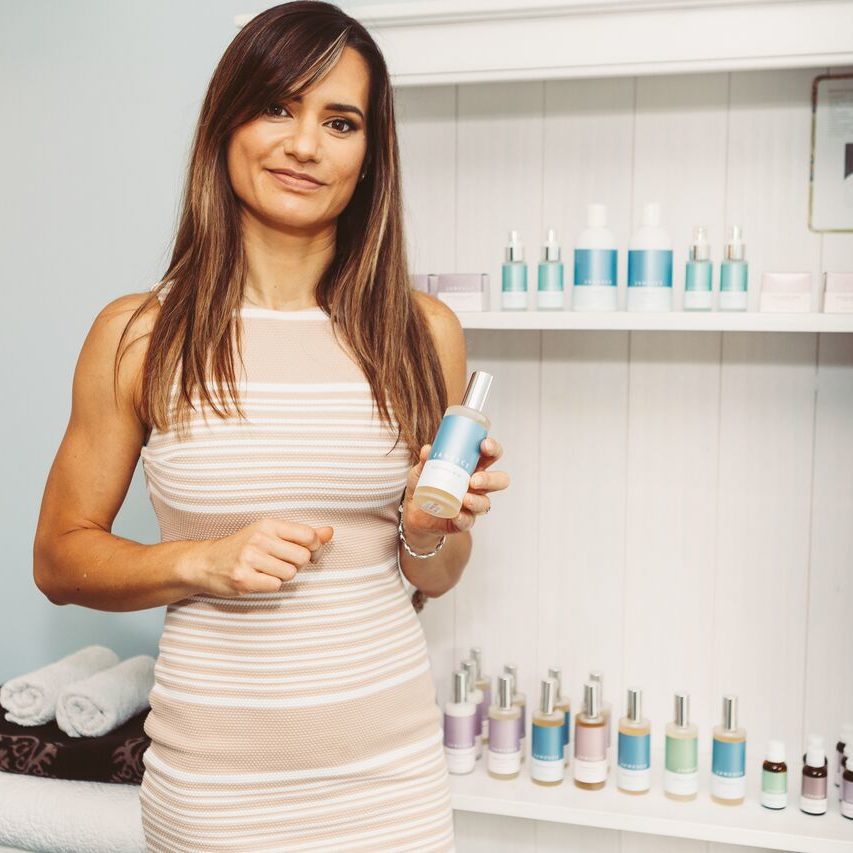 Riding the Emotional Rollercoaster of Clearing Acne
When Louisa first came to see me she was very insecure about her skin and was at an emotionally low ebb.
Her skin was sensitive with extreme congestion and she wanted to heal her skin in a natural way. Louisa was very motivated to repair her skin, doing everything that I asked her to do, from topical skincare to lifestyle and diet changes.
It took six months for Louisa's skin to clear and at the halfway mark her skin got worse before it got better. The comedones on her face had to turn into full blown pimples before they could heal, which was a learning experience for me as well as a challenging journey for Louisa. While we worked together, I had to not only rely on my knowledge as a holistic beauty therapist, but I had to be sensitive and compassionate, encouraging Louisa every step of the way to keep her moving forward.

A Holistic Skincare Strategy
Topical Approach
Louisa adopted a morning and evening routine using the Janesce botanical skincare range. Each morning she soaked her skin with warm water, sprayed the Soothing Mist, applied a cocktail of Janesce Soothing Mist and Janesce Lavender Oil, and then applied Janesce Suncare lotion to finish. She used the Janesce Rose Cleanser in the evening and then repeated the rest of her morning routine, minus the Suncare lotion.
A few months in, when her comedones turned into pimples, we added the Janesce Gentle Clearing Wash three times a week. The Gentle Clearing Was is great for treating pimples by reducing inflammation and speeding up the healing process. By now her skin was hydrated and stronger, better equipped to cope with this stronger product.
I also gave Louisa an extraction facial treatment every three weeks.
Internals – Diet Changes, Bestow Beauty and Supplements
Louisa kept a food journal which she emailed to me weekly so we could improve her diet and eliminate congesting foods. She swapped peanut and almond butter for tahini, to be used sparingly. She switched from ghee to coconut oil. We cut down her fruit intake, avoiding it completely it the mornings.
Louisa was drinking too much water, so I cut this down and recommended that she remove drinks completely at meal time. Louisa took two tablespoons of Bestow Beauty Plus Oil each day either in porridge, smoothie or salad dressing. She took one tablespoon of Bestow Be Cleansed Powder each day in either her porridge or smoothie. Louisa found the Bestow Savour recipe book a helpful guide on her journey to making nourishing, skin-friendly meals at home.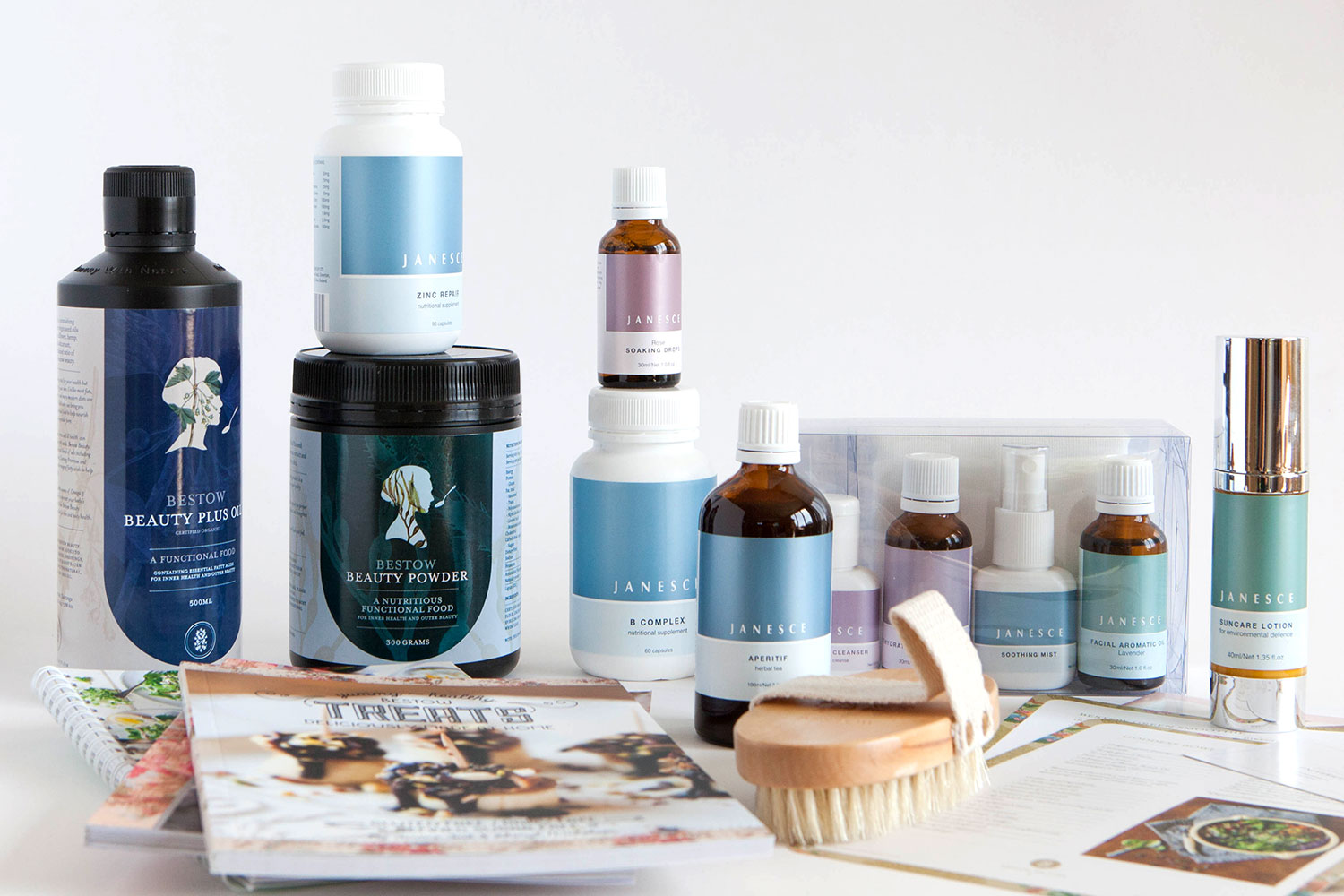 In terms of supplements, Louisa took Janesce Zinc Repair, B complex vitamin and took one teaspoon of the Janesce Aperitif before each meal.
Lifestyle Changes
Because Louisa was so stressed about her skin, I sent her to a Network Spinal Analysis (NSA) Doctor which is a very gentle but powerful method of chiropractic care that helps your body learn how to better regulate spine and life tensions, creating sustainable improvements in your spinal flexibility, body awareness and overall wellbeing.
Joyous Milestones Along the Way
The first sign we were on the right track was when I extracted a comedone and it came out clean with no extra angry, sticky fluid. The Bestow Oil and B complex were working well to create a healthier sebum. Each facial after that there were fewer and fewer comedones to extract, plus the internals were strengthening Louisa's skin from within.
Challenges and Setbacks Are Part of the Process
Three months into the journey Louisa's skin looked worse than at the beginning! I realised every single comedone had to form into a pimple before it went away.
Aware that this setback could be discouraging, I asked Janine Tait to write Louisa a note assuring her she was in good hands. I also spoke to Jenny Barrow about her journey to get rid of congestion and she was kind enough to forward me her before and after photos. It took Jenny eight months to clear her skin and she had to be completely free of all congesting foods to get there.
Armed with these tools I was ready for the very emotional Louisa who turned up at my door and I was able to encourage her to continue her journey.
When Things Get Worse Before They Get Better
Janine Tait knows as well as anyone that when it comes to congestion, skin often has to hit rock bottom before it can improve. By understanding why this happens, therapists can maintain a good relationship with their clients in the face of break-outs.
"With acne and congested skin, there are many open and closed comedones present. Comedones form when sebum thickens and blocks the pore. Because they are not red or inflamed, these comedones fly under the radar of the immune-system's awareness.

Once you start to repair the skin and it becomes soft and supple with sebum that flows, the body becomes aware of blockages and deals with them through the immune system. One by one each comedone turns into a pimple as the skin purges the congested serum. It's understandable that your client might freak out as this break-out occurs, but it actually signifies progress!

Once that pimples clears and heals that pore is now 'free' for the first time in a long time. You just have to help your client to understand what is going on and support them emotionally as they deal with the challenges of facing the world each day through this break-out stage."

~ Janine Tait
Louisa Today – A Radiant Woman with Radiant Skin
Today, Louisa's skin is strong, clear and radiant. She is very happy and turns up to her facial appointments with a big smile. She chats cheerfully right up to the moment I start the massage. Without the worries about her skin, she is strong enough to welcome new and exciting challenges into her life.
From this personal journey, Louisa developed a passion for natural health. She quit her job and has started studying naturopathy – she is so excited about the future!
My Learnings as a Skincare Therapist
This is the first time I've experienced congestion that has to turn into a pustule before going away, so it was a real learning experience as a beauty therapist.
This case drove home the importance of a holistic approach: I could never have healed Louisa without looking internally.
I also learnt that skin disorders affect people emotionally, they can make a person feel so insecure that it's all consuming. Because Louisa was so anxious about her skin, I needed to show deep compassion, while sharing my knowledge and lots of patience.
A Word From Louisa
"After struggling with skin problems for two years and having no success at healing, I am so thankful that I found Simone! I wanted to find a natural way of healing myself and Simone had the answers.

After my initial consultation with Simone I felt so much anxiety lift off my shoulders. She really listened to me and was very understanding about how my skin was affecting me mentally and emotionally. I knew I was in safe and healing hands.

Simone has taught me so much about my skin and how to care for it both internally and externally. She is extremely knowledgeable and her passion for helping and healing others shines through in everything that she does. Simone was there for me every step of the way with support, encouragement and patience.

I get so excited when my next appointment is coming up. Her studio is beautiful and her treatments leave me feeling relaxed and rejuvenated. Simone has a professional, warm and friendly approach and always makes me feel comfortable."

– Louisa Pridham