JEANINE CHELL | 
Slow Beauty Skin Therapy with Soul
---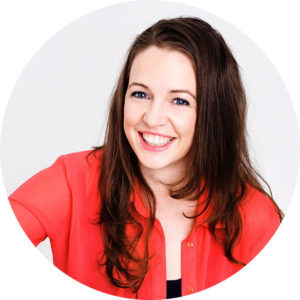 Jeanine Chell has been on a relentless quest to achieve genuinely transformative skincare results for her clients for the last 15 years. Along the way she has experimented with nearly every beauty industry trend and technology available – not just on her clients, but also on her own acne-prone skin.
She speaks with Kathryn Overall about the Slow Beauty approach to treating skin, mind, body and soul in unison and about finally seeing the results she always hoped for.
The sign on the gate, which gives entrance to Jeanine Chell's home-based holistic skincare and healing boutique in Mt Eden, is feminine, welcoming and understated. If you are on the hunt for specialist skin care that delivers real results, you might wonder if perhaps you should instead be walking through the pristine doors of one of the top spas in Auckland. You might be surprised to discover then, when you walk through the gate and up the steps to Jeanine's studio, that while she spent a decade working in some of the top clinics in Auckland, it is in this little space that she is getting the best results of her career.
Four years ago, everything changed for Jeanine when she discovered the botanical skincare range, Janesce, and the accompanying dermo-nutrition based, 'working from within' ethos of holistic skin health educator, Janine Tait. Jeanine says since embracing the Janesce approach she has not only healed her own acne-troubled skin, but also achieved the kind of results for her clients she had been striving for over a decade.
"I have never seen such transformative results," says Jeanine. "Before I met Janine Tait I had reached a point in my career where I had lost a lot of faith in the beauty industry. I always kept myself up to speed with the latest developments in skincare, but there always seemed to be something missing for me."

Jeanine is attractive and petite with long chocolate brown hair coiffured into relaxed curls. She has clear, glowing skin and a welcoming smile. As I relax into a cane chair covered with a comforting sheepskin, Jeanine talks of her relentless quest to achieve genuine skincare results since graduating as a beauty therapist in 2002, regularly changing salons, product ranges and techniques looking for the answer. "I felt that the products I worked with often over promised and under delivered," says Jeanine. "I knew that nutrition and lifestyle factors had a huge part to play in skin care but I felt I didn't have the knowledge to guide my clients on what they needed to do."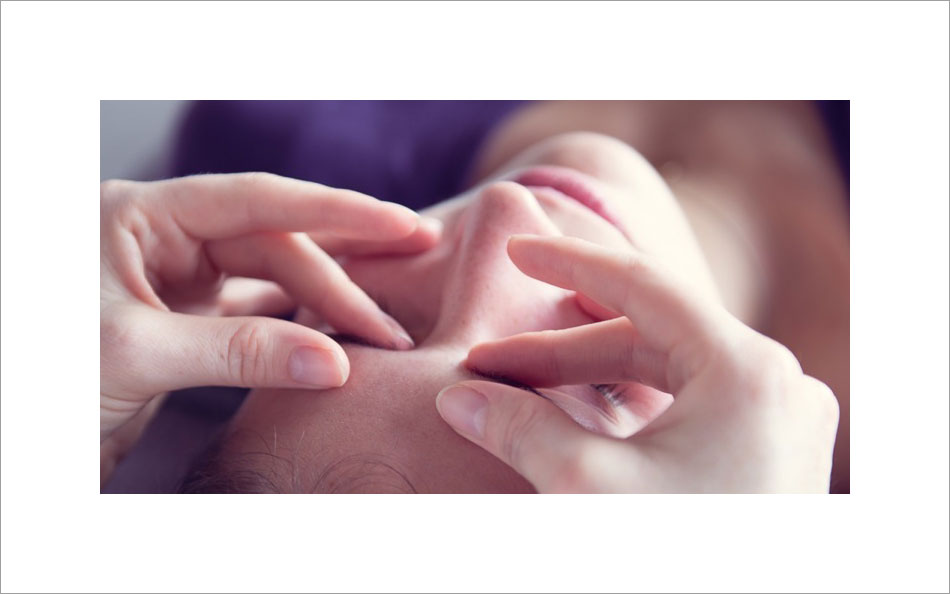 All through her career, Jeanine struggled with acne and congestion in her own skin. "Having bad skin really affected my self-worth," says Jeanine. "I used to feel like a fraud when clients came to see me and I would have these big, sore spots on my face, covered over with make-up. It was amazing anyone ever listened to me looking back. Now when I have someone come in the door who has acne I feel really confident that if they will listen to me and are prepared to make lifestyle changes, I can help them."
Reaching for the glass of lemon water that is already poured and waiting for me, I glance around the room. The atmosphere is restful.
Jeanine's home used to belong to a wedding dressmaker who purpose-built the A-framed timber studio as a perfect miniature of the beautiful terraced villa behind it.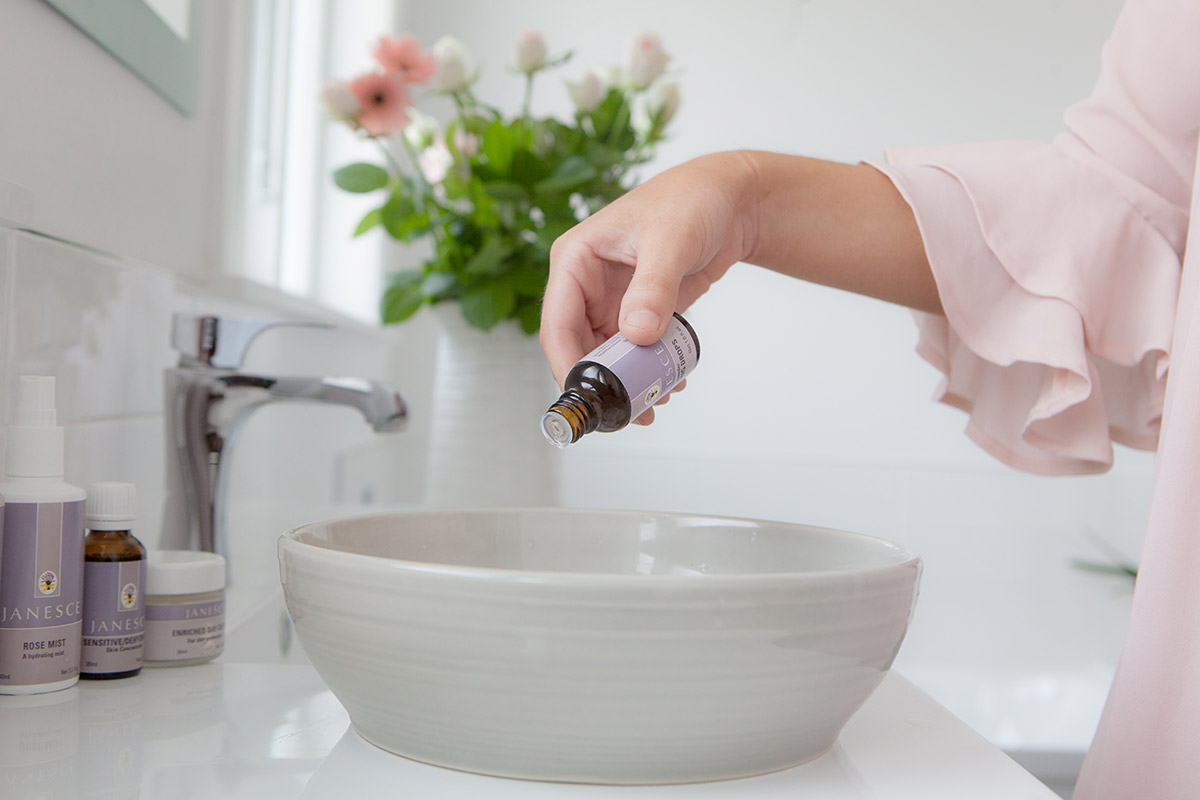 The cozy space feels like a mini-retreat centre. The Janesce, Bestow and Coola product ranges she uses are subtly displayed. The space is devoted to health and healing, not to sales targets. The treatment bed is the focal point of the room.
"When I do facials I feel like I really work from the heart and enter a therapeutic space with my clients," says Jeanine. "My goal when somebody comes through my door, especially if they are stressed out or really tired, is that they will walk out feeling like they have been really held and nurtured and that they have got fabulous skin as well."
Jeanine has an endearingly self-effacing personality, which disappears into animation and enthusiasm when she speaks out of her passion for person-centred skin therapy. Beyond her vast knowledge and experience, the true gift she offers is her generosity of soul and her nurturing capacity to create a sense of sacred space and safety for the person under her care.
She brings to her facial treatments a unified mind, body and soul awareness, which is gently attuned to the person on the bed. She sets an intention at the beginning of each treatment, for relaxation, for healing, for whatever she senses is needed. "I suppose I see myself as a relaxation specialist," says Jeanine.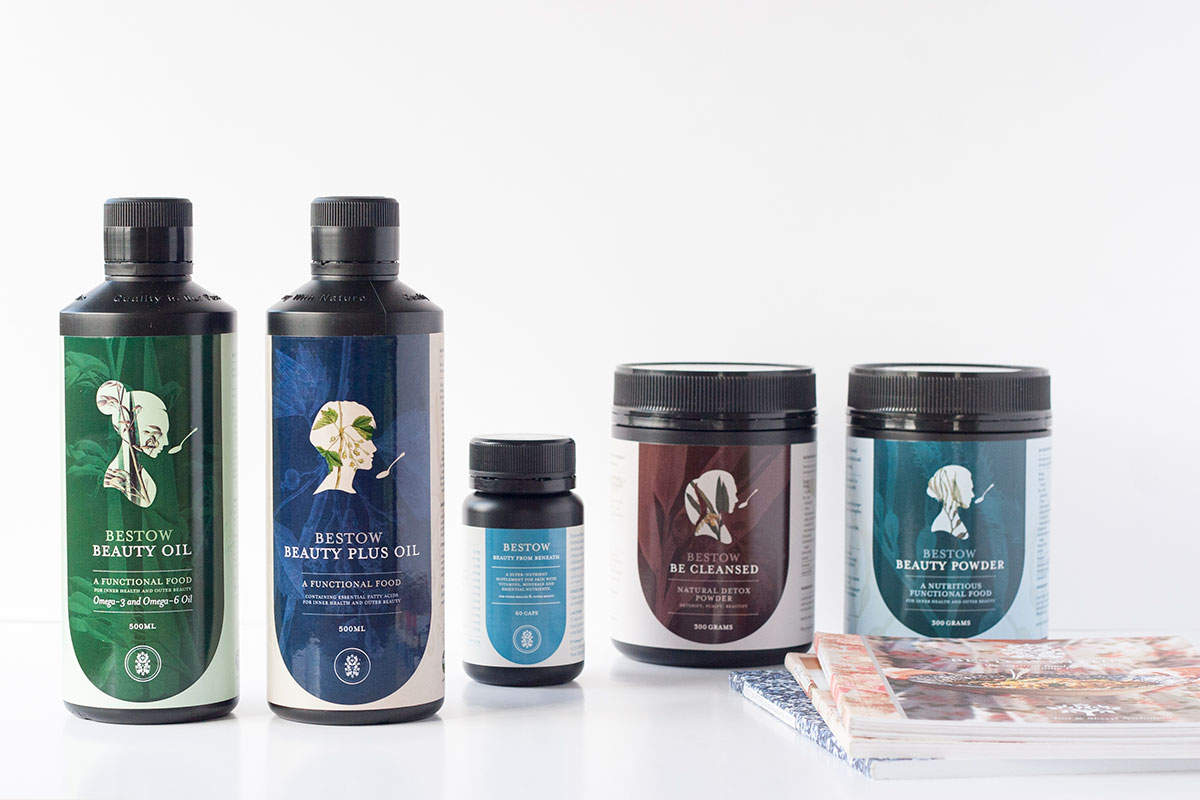 She is probably the only practitioner in town who begins a facial at the client's feet. "It's very grounding," says Jeanine." I'm getting a sense of your nervous system. It's a nice way for me to help you to connect with your body and sink into the treatment."
While well versed in the science of skincare, Jeanine has also always been drawn to the spiritual and she now offers an alternative healing modality called Craniosacral Therapy (CST) to complement her skin therapy. CST has its roots in osteopathy and works to enhance the body's natural healing processes. "As a practitioner I am tuning into the whole body so I can really listen to what is going on in the client's system," says Jeanine. "I am just really holding the space for their system to go into a healing process."
Jeanine says as part of her re-invention over the last four years she has chosen to leave behind the machine-based facial treatments she used to embrace. "I used to do heavy peels, micro-dermabrasion, laser re-surfacing the lot," says Jeanine. "That goes against everything I feel I know now. Those instant results are not necessarily long-lasting and are often detrimental in my humble opinion." 

Jeanine focuses instead on massage-based facials, intuitively following her hands as they work on releasing deep tension, draining fluids, pressure points and increasing blood circulation. "This is not only deeply relaxing but has a beautiful effect on the skin," says Jeanine. "Working with Janesce has really allowed me to hone the craft of facials".
Jeanine says she regularly sees new clients who have been having machine-based procedures. "Their skin is often a mess – really dry, dehydrated or sensitive and with a compromised barrier function," she says. "The Slow Beauty approach feels more honest. It doesn't promise to be a quick-fix, but nutrition and wellness are huge right now and people are more willing to make changes."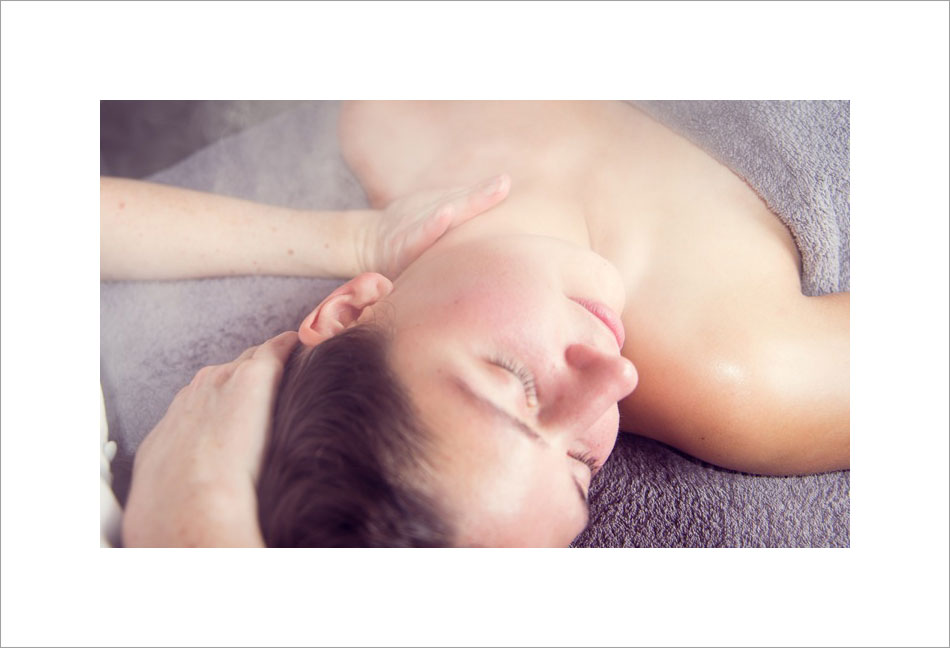 Some people feel skeptical about natural skincare, and Jeanine understands that because she used to feel the same. "I liked the idea of natural, but it never seemed to deliver results" she says. " Despite her reservations, Jeanine says that after seeing great results from using Janine Tait's range of dermo-nutritional Bestow products, she decided to trial Janesce on a few clients whose skin was not responding well to the product range she was using at the time. 

"We were like, 'okay let's just follow whatever Janine says'," says Jeanine. "Within a month, their skin was totally transformed. I had never seen anything like that. It went from sensitive, dry and flaky to plumped out and really hydrated and glowing. That was enough for me, I was sold."
Jeanine opened her own home-based clinic 18 months ago and says that Janine Tait's support has been key to her success and ongoing transformation as a therapist. "I wouldn't be where I am today without her incredible knowledge and support. I feel so lucky to have found such an amazing mentor. There is no one else in the industry like her."
After meeting Jeanine, the fact that her studio is connected to her home feels fitting. For Jeanine, it seems, business is always personal. Her holistic approach to healing skin embraces both scientific rigour and soul care and comes out of her deeply relational way of being in the world. The Slow Beauty way of deep, pure and true ideals, suits her down to the ground.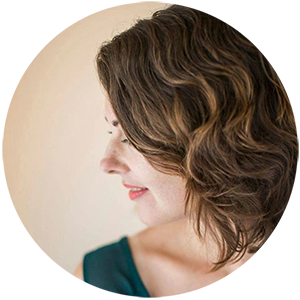 Kathryn Overall is a Tauranga-based freelance writer with a particular interest in health and wellness. She is currently undergoing her own Slow Beauty skin journey under Janine Tait's supervision and is passionate about inspiring people to enhance their lives through embracing healthy lifestyle changes.